Things every great story has to have
Ready to be a bestseller? Ken Atchity has worked with hundreds of authors and books and as many bestsellers. In this in depth conversation Ken shares his views and insider tips on how to be your own success story.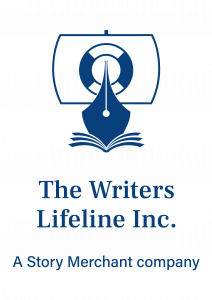 What is the Writers Lifeline?
The Writers Lifeline offers writers information, guidance, solutions, and opportunities for transporting their vision onto the page and into the commercial marketplace in a way that will reach the greatest possible audience.
We are a full-range editorial services company led by founder and chairman Dr. Ken Atchity, building on Ken's forty-five years experience in the literary world: as author, professor, producer, career coach, screenwriter, consultant, editor, instructor, literary manager, and international public speaker. Our dual mission is to assist writers with whatever they need to move to the next step in their career; and to provide writing/editing services to storytellers who don't have time to do the writing.
We prepare writers for the commercial book and film marketplace by bringing your skills and craft to the level of your talent and vision. Writers Lifeline clients have accounted for millions of dollars in booked sales by our sister (parent) companies Atchity Entertainment International, Story Merchant, Story Merchant Books, and now Atchity Productions since we opened our doors in 1996.
We appraise your writing with practical-minded discernment and teach you, one on one, how to marry creativity and commerce. Because of our special relationship with Story Merchant, we're always on the lookout for potentially commercial writing talent that we can bridge to the success you deserve. That means our editorial guidance is based not only upon artistic principles, but also upon today's marketplace realities.
Once we've helped you bring your project up to the highly competitive level of the marketplace, we help you take that last step by having our sister company Story Merchant or an appropriate agency give it priority consideration for representation. Sometimes, all it takes is being pointed in the right direction by a coach who's played in the big leagues. We've launched bestsellers Steve Alten, James Michael Pratt, Shirley Palmer, Cheryl Saban, Dacre Stoker, Jerry Blaine, Lisa McCubbin, Clint Hill, Ripley's Believe It or Not!, John Scott Shepherd, and Minnesota Governor Jesse Ventura.
Let Writers Lifeline help you perfect your best asset. Our development professionals can help you get your finished work into shape for today's market. You can save even more money, time, and sweat by retaining the services of a development editor BEFORE you finish your manuscript. Though we recognize that any good writer can figure it all out if they persist, our goal is to reduce your learning curve.
We can help you over the rough spots, help you translate your talent into the kind of marketable skill that publishers and entertainment execs recognize — and get excited about.
Story Merchant Master Coaching
Announcing Ken's one-on-one Story Merchant Master Coaching Programs.
How to become a successful author
In this Film Author, Producer, Publisher Dr. Ken Atchity explains the course outline and what you can expect to learn from the teaching modules with real life examples of past students and how they've gone on to become New York Times bestsellers.
Sign up for one of our six-month, one-on-one Story Merchant Master Coaching Programs