Quick Analysis     Project Launch Analysis    Coverages     Ghostwriting     Hourly Editorial Service     Pitch Meeting     Research     Translation     Copy Editing     Novels     Nonfiction     Per Project Contract
Story Merchant Master Coaching
Sign up for one of our six-month, one-on-one Story Merchant Master Coaching Programs
One on one coaching to help you understand a Type C personality and equip you with the practical tools to
make yourself more productive and less frustrated with story telling.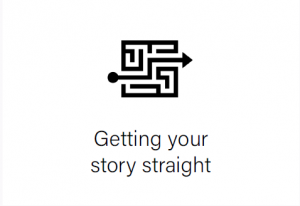 One on one coaching to help you figure out; point of view, structure and master all the elements of story.
One on one mentoring and guidance fir anyone who's contemplating quitting their day job and finding something better.
One on one mentoring and guidance for anyone who longs to pump up their career and fer it on a mote dynamic track.
Maximize the artistic and
commercial potential of
your project for just $50
Find out from the experts if your project has the right appeal to sell to
Hollywood, before you write it. Imagine the time and effort you would
save if you had an industry expert review your concept and logline, now
imagine that expert was an Emmy nominated producer with a track record
of seven figure sales?
For only $50, we'll give you a full, one-page review of your concept and
logline including detailed suggestions on how to approach Hollywood
representatives whilst maximizing the artistic and commercial potential of
your project.
Quick Analysis
Is your work ready for market?
Before investing your time or money, find out with our affordable Quick Analysis Service!
Included in our 1-2 page Quick Analysis:
Commercial evaluation
Taking a quick look, we'll let you know if your novel, screenplay, nonfiction book, or children's story is commercial in today's marketplace and, if not, why not. If it's fiction, we'll also tell you if it would be stronger as a book or a screenplay.
Problem areas
We'll point out any specific flaws
(a) in your story: character arc, plot, development, etc. – even the writing itself; or
(b) in your nonfiction approach.
Suggested improvements
A few specific suggestions to address any of these problem areas. You only get one chance to make a first impression – Make it your best.
Just $150 for our Quick Analysis of your two-page synopsis ("overview" or "treatment"), sent in to us in Courier New 12-point, on single-sided doublespaced pages, along with your two best sample pages.
Each analysis and consultation is performed by a published novelist, published nonfiction writer, or optioned screenwriter, and double-checked by a professional Writer's Lifeline editor with best-selling marketing savvy. Your analysis will be sent to you by email at the address specified by you, within no more than 3-4 weeks.
Your payment for the Quick Analysis is applicable against any further Writer's Lifeline service you contract for.
Expect a one-week turnaround.
Project Launch Analysis
The Writer's Lifeline Project Launch Analysis service provides you what your friends and family members can't and shouldn't try to give you: detailed and directive professional perspective and feedback in frankly commercial terms.
The Project Launch Analysis is a detailed written assessment of your project's strengths and weaknesses—both literary and from a market viewpoint—prepared for you by a Writer's Lifeline editor under Dr. Atchity's supervision and review. FOR NOVELS and SCREENPLAYS, the analysis addresses such specific issues as your action line, characters, dialogue, setting, and style. FOR NONFICTION, your work's clarity, organization, impact; and
includes itemized style notes as well.
The Project Launch Analysis will let you see your project the way it's seen by buyers and sellers in the business, and will point you the way toward successful revision.
Childrens books and Graphic Novels
$500
Coverage
Your story's fate in the film and now too-often the publishing marketplace, is inextricably tied in with the "coverage,"a professional story editor's detailed assessment of your story's strengths and weaknesses, along with a recommendation of PASS, CONSIDER, CONSIDER WITH DEVELOPMENT, or RECOMMEND. The sad irony is that you never get to see that coverage because it's an internal tool used by execs (at agencies, management companies, production companies, broadcasters, and studios) to make acquisition decisions.
"Coverage" is the name of the document created by someone in the company's story department, aimed at log-lining, synopsizing, and providing comments on the script's strong points—along with a final "recommendation" that may be "pass," "pass, but keep writer in mind," "consider," or "recommend."
This Writer's Lifeline service allows you to see a professional coverage of your work–what the other side of the table thinks of your story.
In addition, a chart rates the script's character development, visual potential, dialogue, structure, etc. on a scale of 1 to 5.
Ghostwriting
What if you have a story to tell, or knowledge to share, or a service to sell, and don't have time to write a book? Even if you aren't a writer at all, nor want to become one, you just "need a book written," we'll provide you with the manuscript you need to pursue your publication plans. Whether it's nonfiction or a novel, a magazine article or a political essay, we will find the right writer and editorial team to bring your words to the level of the professional marketplace.
Through in-depth interviews, careful review of notes, ideas jotted down on notebook, video, phone, or napkin, our Writer's Lifeline ghostwriters, editors, and info-hounds do the research and prepare an initial draft for your review. They'll go over it with you, integrating your input into subsequent drafts— and you'll fill the role of editor, to make sure we've got it the way you want it.
CHARGE: Send us an email telling us what you're trying to accomplish, and what materials you've collected to date, and we'll set an appointment to discuss prior to quoting a price for your job.
Hourly Editorial Service
Coaching/Guidance
Whatever condition your work is in, we diagnose it, prescribe the remedy, and work to ensure that it is having the desired effect and adjust dosage as necessary. To get started, we'll assess what you've written for its strengths and weaknesses. We'll edit your work conceptually, bringing it into clear and marketable focus. Structurally, we'll help you optimize organization to maximize dramatic impact. Stylistically, we'll correct errors of grammar and syntax; and finally our copy-editing will correct punctuation and spelling so your work will be ready for a professional eye.
We'll consult with you about what you've been thinking of writing. We'll help you distinguish between your back-burner projects and the project that is most likely to be your breakthrough into the market.
If you need help with story structure, we'll not only provide that but also teach you how to identify the mythic heart of your story. This valuable storytelling technique will serve you time and again throughout your writing career. Our experienced editors will help you with dialogue, character development, action, setting, and the nuts and bolts of the craft.
Though you'll be immediately assigned to an editor for initial assessment purposes, you will have complete flexibility in terms of how your editorial hours are spent. Often our clients develop a strong professional relationship "bond" with a single editor—the kind of intellectual and creative "bond" that can transform careers.
Whichever way you choose to go, you can trust that Writer's Lifeline will keep the editorial standards and commercial focus high, and give you support and perspective to understand and respond to everything our editors tell you. And that they are being supervised at every time by Dr. Atchity, whose life mission is to help writers become the best they can be.
Your work will not only be readied for submission, but also you'll get an education in self-editing along the way.
Pitch Meeting
If you're able to come to Los Angeles or New York, sign up for a 45-minute, one-on-one pitch and coaching meeting with Dr. Atchity. You take your best shot at pitching your story and on the spot he will tell you how to make your pitch tighter and more effective!
This can also be done online through video chat.